This school was developed to train others in providing quality support for childbearing families before, during, and after birth and also to provide childbirth education to the expectant parent(s).
"Terry Woods' passion for teaching and hands-on training is an experience you don't want to miss! Terry's vast and extensive knowledge and experience in teaching how a woman can have the most empowering and fulfilling birthing experience was an event I'm grateful to have attended. "


- Cynthia Morgan-Fraser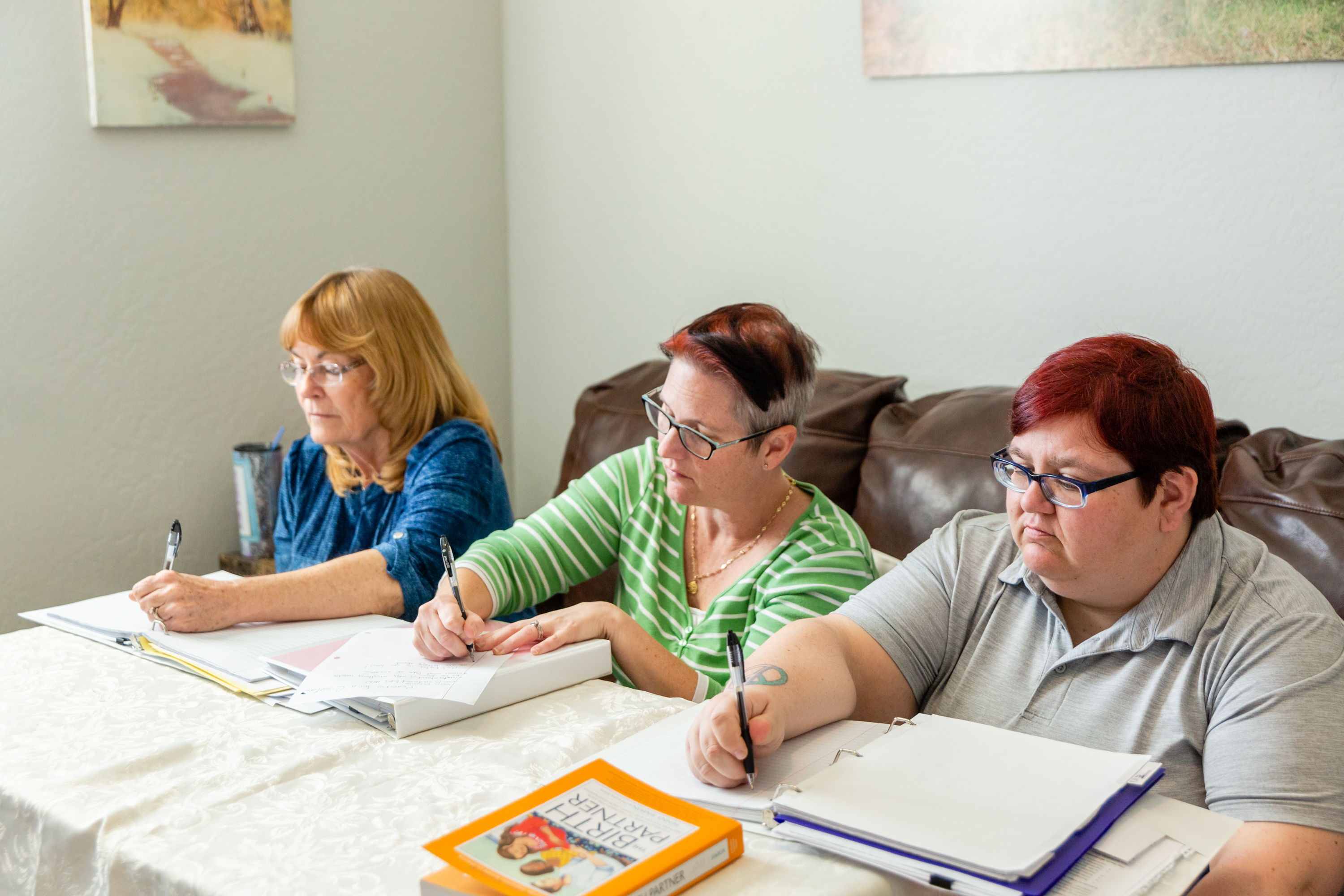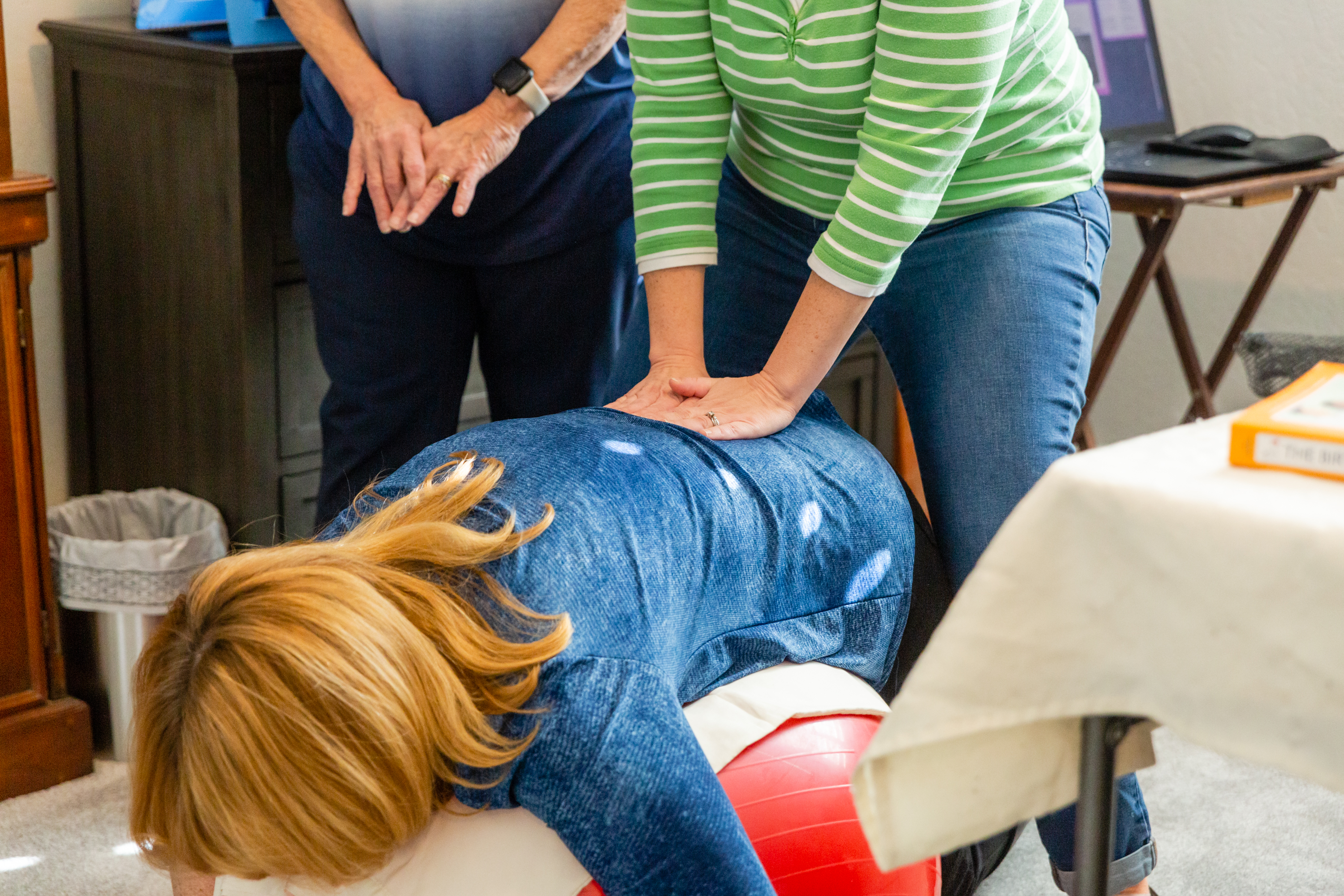 Learning the double hip squeeze
Terry walks us through the necessary means of awareness and support needed for the mothers and their partners.
~ Trista Kinsella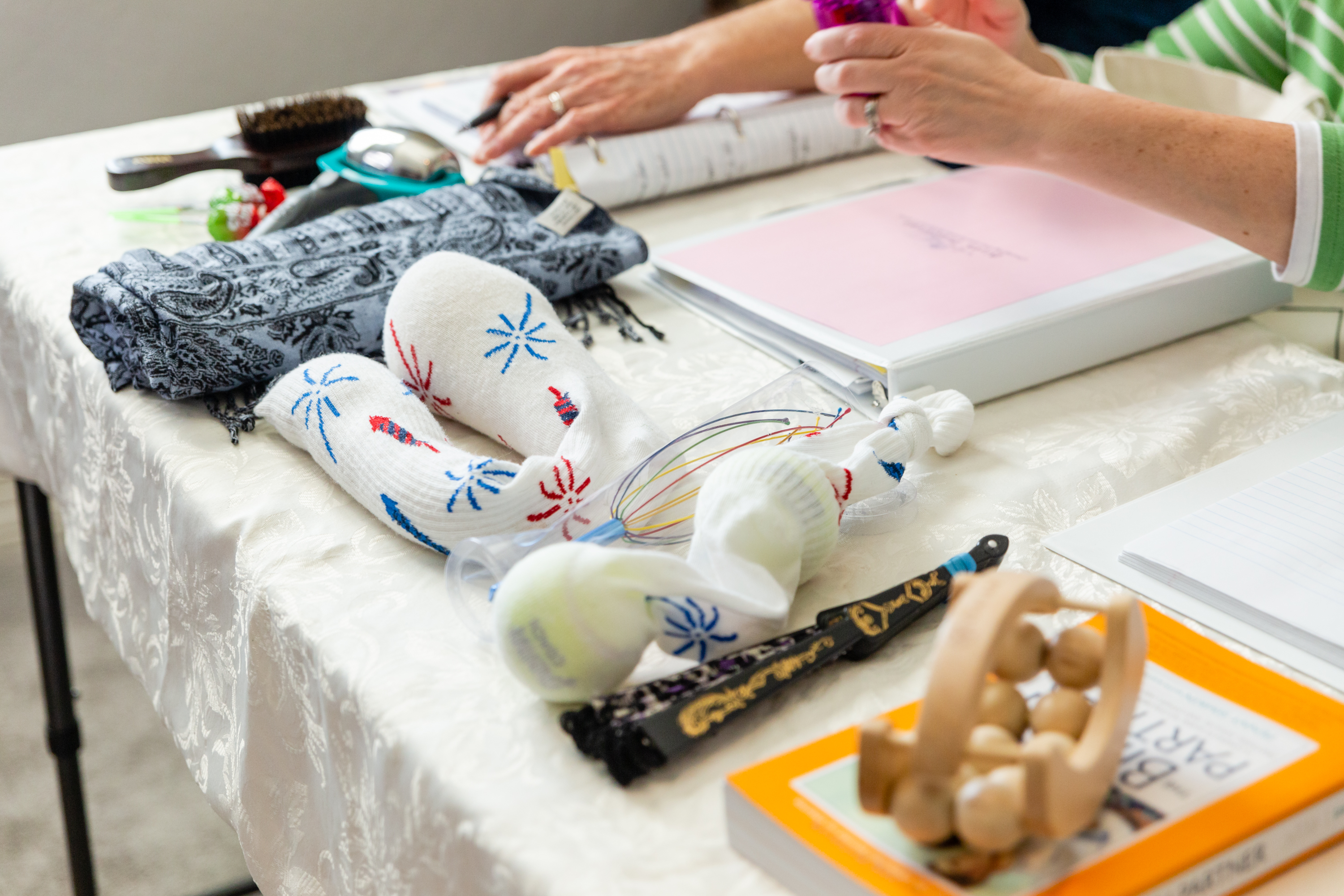 Some common items found in a doula's birth bag
Terry's training starts with a doula's role and the various methods and tools to help make the mom and the birthing partner more comfortable in their part of the birthing experience.
~ Nicole Streich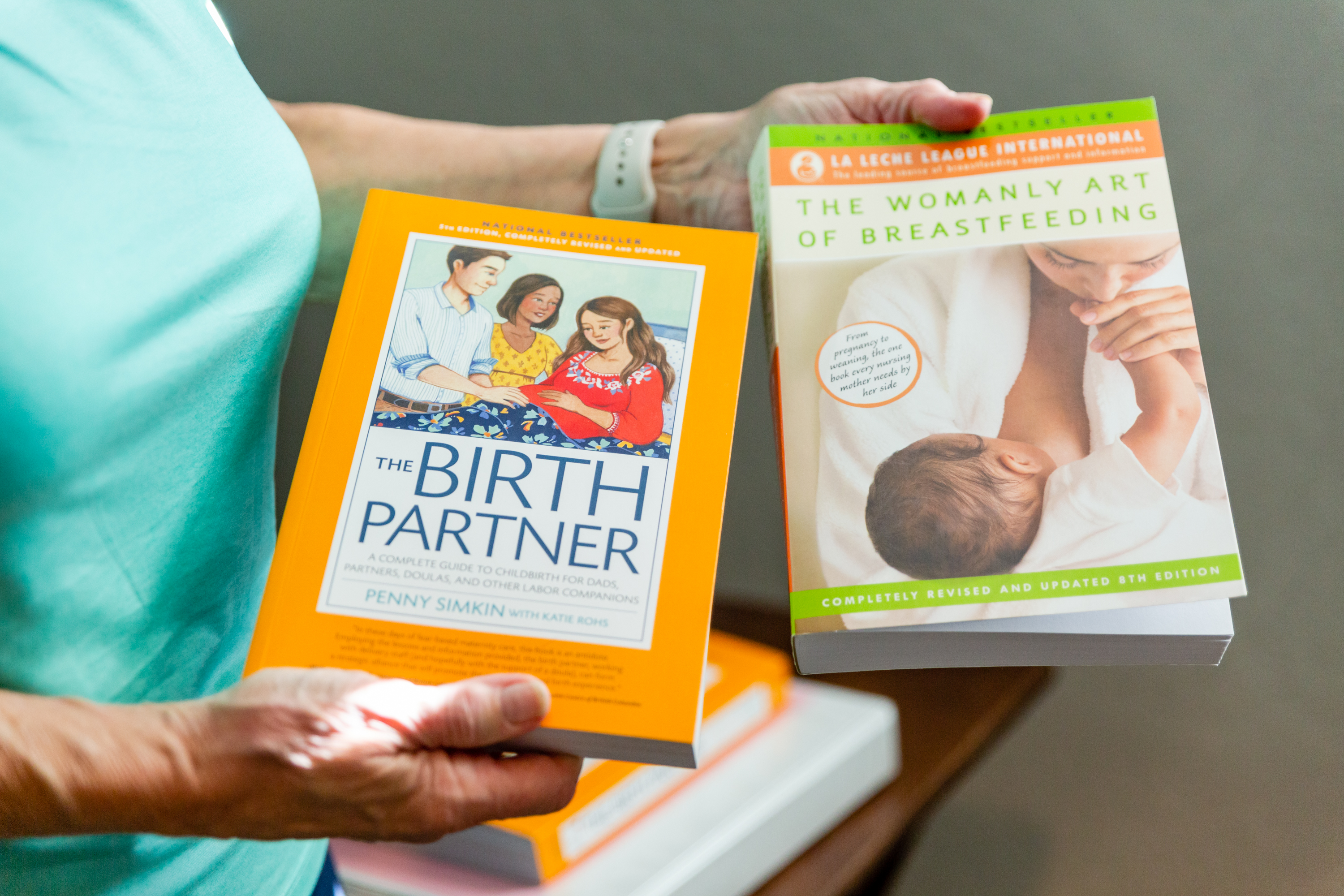 Two of the required readings for certification
The books used for this course were so helpful as follow-up resources.
~Emily Jones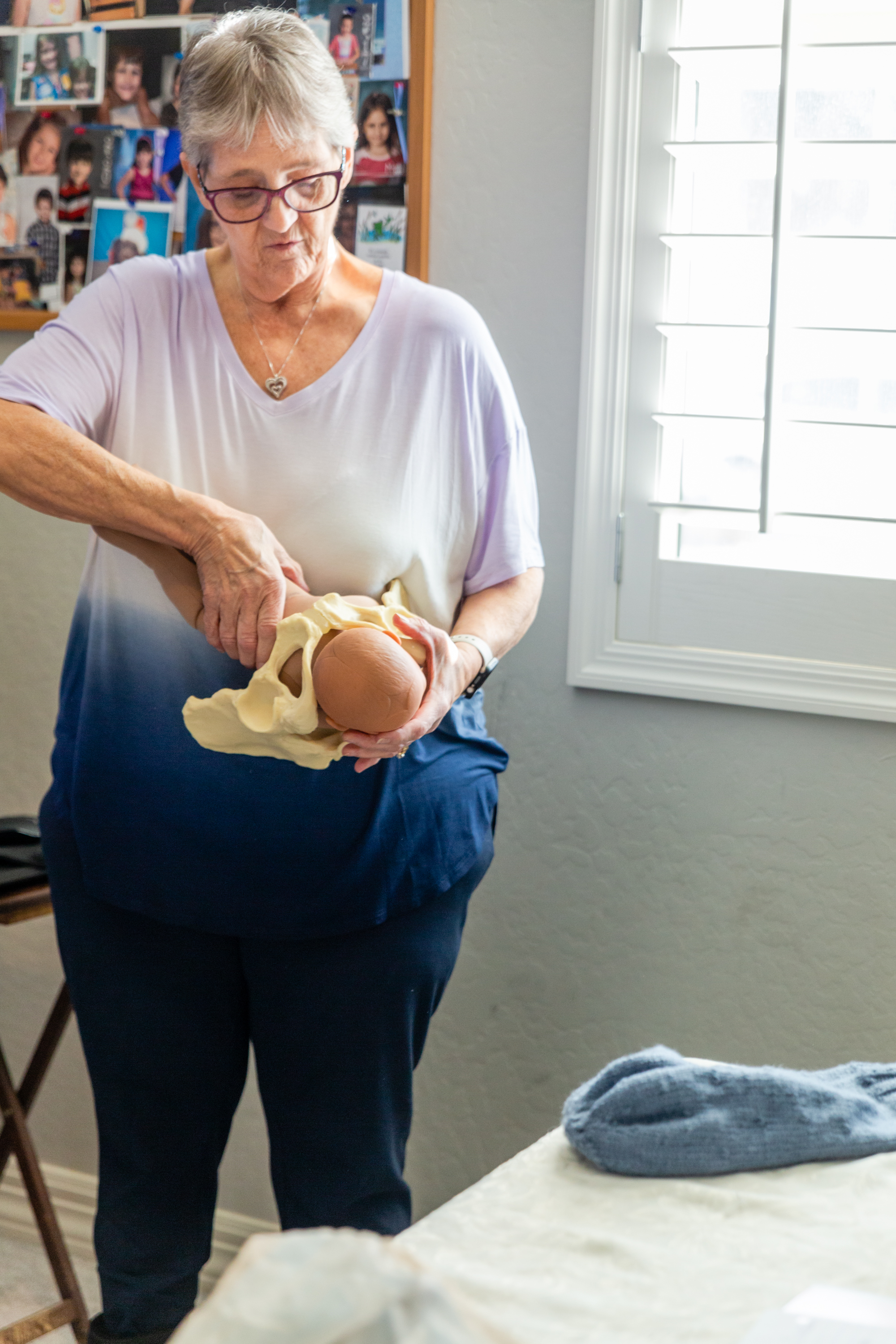 Hi, I'm Terry Woods
I practiced as a labor doula, postpartum doula and childbirth educator for many years, as well as being an L&D nurse.
I have a passion for teaching and for helping new families get the best start on life that they possibly can, and for helping other women to find their niche in the birthing world. 
I created this space for those of you who consider yourselves a "birth junkie" like me. Are you interested in helping other women with their birthing process? Are you a doula just starting your journey and need a mentor to guide you? Are you experienced and want to join a community of like-minded women to share your experience? Join me here at Birth Practices to get your cup filled as we come together to learn and grow in the awareness of evidence-based care and how to provide education and support to birthing women everywhere. I offer labor doula certification and taking this training is the first step in the process.

Childbirth preparation is also near and dear to my heart and I offer online classes here that you can take in the comfort of your own home.



Courses Offered by Birth Practices
Birth Practices offers a full Certification Course to become a Labor Doula, as well as courses for expectant parents. Each course may be purchased separately or if you wish in a bundle for a more money saving option.

Check your inbox to confirm your subscription